New 65 TON Rolls Off Scheltema's Lot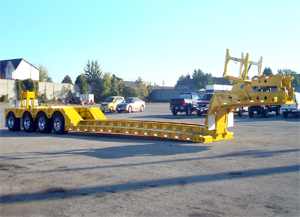 McCann Redi-Mix Inc received their new custom built 65 Ton 4 axle low boy trailer on Tuesday September 17. This trailer features front and rear boom cradles as well as a pin-on 4th axle.
Scheltema Installs New CNC Mill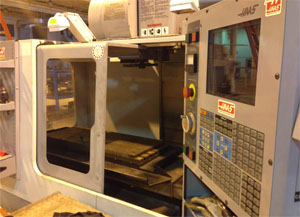 Scheltema Trailer has recently installed a 4 axis CNC mill. This addition to our manufacturing process will allow for faster machining times as well as greater repeatability. Scheltema Trailer is excited to utilize this technology in order to expedite our fabrication process and expand our manufacturing capacity.
Scheltema Buys John Deere Building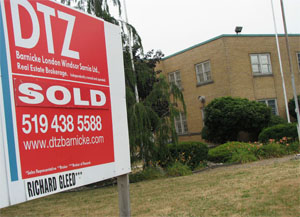 WOODSTOCK - It took almost six years, but the former John Deere building on Devonshire Avenue has been sold.
Local businessman Bill Scheltema announced his purchase of the 925 Devonshire Ave. property to be occupied by Scheltema Trailer Manufacturing Inc. and Mobile Energy Inc. Scheltema is the owner and president of Scheltema Trailer Manufacturing, which produces custom heavy haul lowboy and specialized trailers. Mobile Energy Inc produces mobile sub stations for utility use.
The former John Deere property was split into two – the assembly plant and its adjacent fabrication facility. Both were on the market for a combined $8.4 million – $5.8 million for the larger plant and $2.6 million for the fabrication facility.
Read More
Older Entries